Summer is Wisdom Teeth Removal Season
Parents, you've organized a fun Austin summer for the family. You've set a limit on video games, late nights, and have a summer chore list on the refrigerator. You have planned tons of family activities. Everyone is looking forward to summer. But your teen is balking at a scheduled wisdom teeth extraction. "Why summer?" s/he challenges. Here are five reasons for why summer is the season for wisdom teeth removal that you can present to your teen skeptic:
1. Wisdom teeth can cause other teeth to become misaligned and overcrowded.
The sooner these problem teeth go, the sooner the other teeth can take their positions without competition for space. For teens that have had braces, this reason might be enough.
2. Summer gives your teen time to recover.
Although wisdom teeth extraction is a common procedure, every case is different. Most teens take only three to four days to fully recover. For others, recovery can take up to a week. If your teen's teeth are impacted, recovery may take a bit longer. During summer, your teen won't have to worry about missing school and extra-curricular activities.
3. Chipmunk cheeks
It's no fun to go out in public, let alone sit in AP Calculus, while recovering from oral surgery. Wisdom tooth removal, in particular, can cause facial swelling and bruising. This is easier to handle at home during the summer.
4. Post-Operative pain
Over-the-counter pain relievers like acetaminophen (Tylenol) with an ice pack help keep the swelling and pain contained. That's easiest to manage at home. If the wisdom teeth were impacted, the oral surgeon may even prescribe a small number of prescription pain meds. Due to the current drug crisis, codeine blends are now prescribed more prudently. These are medications that you should take at home and certainly not at school.
5. Popsicles, milk shakes, and smoothies
While recovering, your teen has an excuse to indulge in soft, non-acidic cold foods. Summertime foods. Remember, no straw! Add chilled apple sauce, yogurt, and Jello. Smoothies are healthy, but be careful of small seeds from fruit, which can get lodged in the healing wound.
If you have not yet scheduled an appointment to have your teen's wisdom teeth assessed, it's not too late. Call our office today at 512-346-5196, or request an appointment online, and we will call you to set up an appointment that works for your schedule. There is limited space available.
Meet Dr. Sharaf
Often, we can accommodate your teen having there teeth removed right here in our office. We have a relationship with a wonderful dentist the helps us with these cases.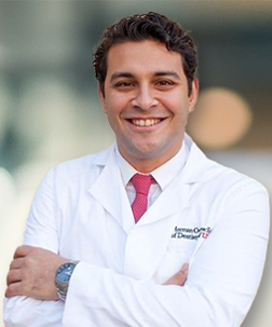 Dr. Sharaf received his Bachelor of Dental Surgery degree in his home country of Egypt in 2011.  Following graduation, he practiced as an oral and maxillofacial surgeon for five years, and in 2016, he began attending the University of Southern California where he received his Doctor of Dental Surgery degree in 2018.  Dr. Sharaf has also completed a one-year oral and maxillofacial surgery internship at Louisiana State University where he received training in the areas of:  complex oral surgery procedures; oral and facial surgery inpatient management; operating room oral surgery; and, implant dentistry procedures.
Dr. Sharaf is currently a member of the Texas Dental Association, the American Dental Association, and his local district dental society.  In his spare time, Dr. Sharaf enjoys hiking with his wife, spending time at the lake with friends, playing tennis, and flying.
My Mission
"My mission is to provide skillful surgical services, to the absolute highest professional standards, in an environment that is convenient, comfortable, and familiar to each patient."
~Dr. Sharaf